More COVID-19 vaccine clinics to be available in Louisville starting Friday – WDRB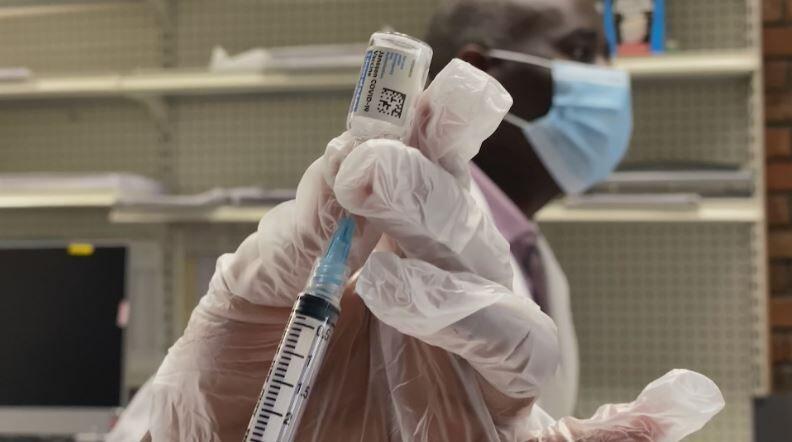 LOUISVILLE, Ky. (WDRB) — More locations in the Louisville Metro community will be available for people looking to get their COVID-19 vaccine or booster.
The Louisville Metro Department of Public Health and Wellness partnered with multiple in-state organizations to provide residents with whichever COVID-19 vaccine shot they need.
Each location is only open for a limited time on certain days. The clinics also have medical experts available for people to talk to about the COVID-19 vaccines.
No appointments are necessary, and walk-ins are welcomed. Translation services are available and a parent or guardian must be present for anyone under the age of 12 wanting to get the vaccine.
Consent from a parent or guardian can be given for individuals aged 13-17. Dates and locations are below:
Friday, Nov. 5
Shelby Park Neighborhood Association and Olmstead Parks Conservancy (Pfizer) For ages 12+
Address: 600 E. Oak St. from 5-7 p.m.
Saturday, Nov. 6
Americana Community Center (Pfizer) For ages 12+
Address: 4801 Southside Drive from 11 a.m. – 3 p.m.
Genesis United Methodist Church (Pfizer) For ages 12+
Address: 300 N. 42nd from 9-10 a.m.
Fountain of Life Ministries Church (Pfizer) For ages 12+
Address: 1234 S. Floyd St. from 1-3 p.m.
Monday, Nov. 8
Smoketown Family Wellness Center (Pfizer) For ages 5+ pending CDC approval
Address: 706 Hancock St. Suite B100 from 4-6 p.m.
Neighborhood House (Pfizer) For ages 12+
Address: 201 N. 25th from 5-7 p.m.
Tuesday, Nov. 9
Valley Neighborhood Place (Pfizer) For ages 12+
Address: 10200 Dixie Hwy from 9:30 a.m. – 1 p.m.
Thursday, Nov. 11
McDonald's (Moderna) For ages 18+
Address: 7426 S. 3rd St. from 2-4 p.m.
Additional vaccine locations can be found online or by calling the Lou Health COVID Helpline at 502-912-8598.
Copyright 2021 WDRB Media. All Rights Reserved.