Census results could force Chelan, Douglas counties to translate election materials – wenatcheeworld.com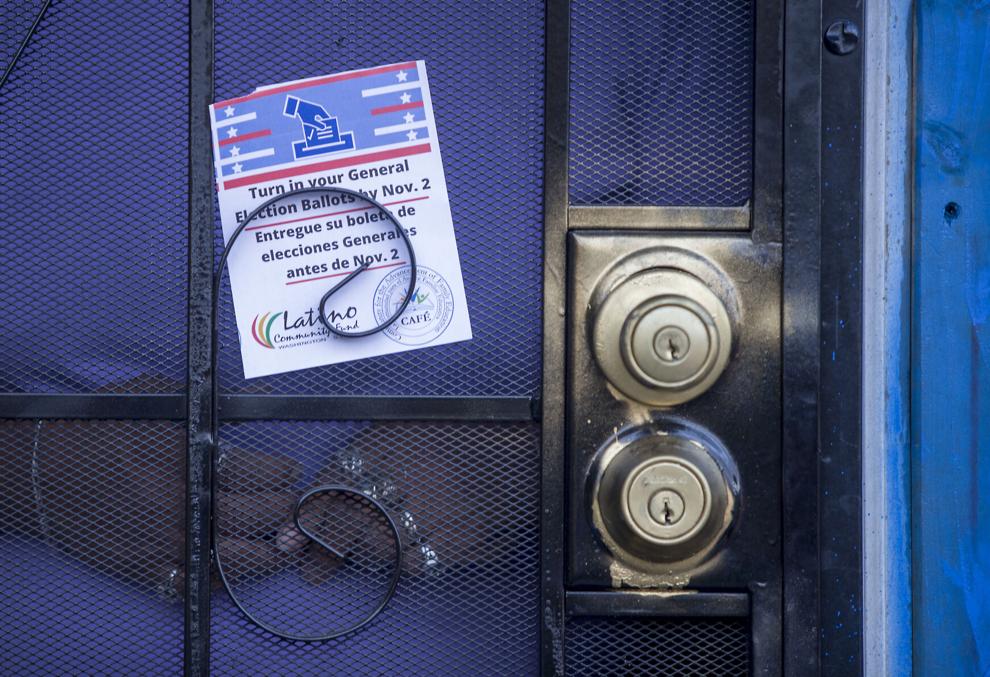 WENATCHEE — Chelan and Douglas counties may start translating their election information in 2022 — a step that would improve voting access among Hispanic voters, according to community leaders.
Already released census data show Douglas County's Hispanic and Latino population grew by 33% and that Chelan's increased by 18% over the past decade, meaning there's a good chance either county will meet one of two qualifications for minority language provisions under the Voting Rights Act:
More than 10,000 voting-age citizens with limited English proficiency speak the same language
More than 5% of voting-age citizens with limited English proficiency speak the same language and the illiteracy rate for that group exceeds the national illiteracy rate
Once one of those qualifications is met, governments must ensure that all election information that is available in English is also available in the minority language, including registration notices, instructions, assistance and ballots.
Counties won't know for sure if they've met those requirements until the relevant census data is released (likely in mid-December).
Chelan and Douglas counties' auditors said they would ramp up operations to comply with the Voting Rights Act by the February election if necessary.
Chelan County Auditor Skip Moore said the county is redesigning and translating all of its printed materials in the event it meets the Voting Rights Act qualifications. Douglas County Auditor Thad Duvall said even if the county doesn't have the numbers to trigger Voting Rights Act coverage, it may still decide to translate election information into Spanish.
"We've got to take a real deep dive into how much it's going to cost us to do it," Duvall said. "We can't do it with current staffing."
Both Chelan and Douglas counties have previously considered translating election materials into Spanish but decided against doing so, albeit for different reasons.
For Douglas County, finding a continual source of funding was the main barrier, according to Duvall.
"We're not flush with a lot of money here in terms of our budget," Duvall said. "One thing to understand about this particular program is once you start it, you can't just start and stop."
Funding would be less of a major issue with Chelan County. Moore estimated translation election materials would cost between $60,000 and $70,000 a year. That amount isn't too big of an increase given the current election budget of about half a million dollars, said Moore, but it's a chunk of money that couldn't be used elsewhere. He added that the cost would be more difficult to absorb for smaller jurisdictions like school districts and cities, which bear election costs in odd years.
Moore said the biggest issue with voluntarily translating election materials as opposed to being required to to so by the Voting Rights Act is deciding which languages to translate into since the act covers Spanish, Asian, Native American, and Alaskan Native languages.
"It becomes a slippery slope," he said. "I don't want to make it appear as though the Chelan County Auditor's Office, or our elections division, is picking and choosing what languages we want to help and ones we don't want to help."
"If I chose to say well we have enough Native Americans in Chelan County that we could adjust to that, but then I would have other groups saying, 'Well we're not at that threshold either, why aren't you doing that for us?'" he continued.
It's not unheard of for counties to voluntarily provide materials in languages other than English. For example, in 2015 King County passed a local ordinance that expanded election services to include Korean and Spanish. And in 2019, Pierce County Elections started providing some language services in Korean, Spanish and Vietnamese.
"Translating these materials aids in the enfranchisement of Spanish-speaking voters," according to Kylee Zabel, spokesperson for Washington Secretary of State. "Additionally, the translation process becomes more cost-efficient over time as changes to previously translated materials tend to be smaller updates as opposed to re-translating the document wholesale."
The impact of translating resources
"Unlike many barriers to voting, language barriers fall on specific ethnic groups, meaning that their removal can influence election outcomes as well as turnout," Daniel J. Hopkins wrote in the study.
Likewise, local Hispanic leaders say translating election materials would make a visible difference for their community.
Family counselor Jorge Chacón, who ran for Wenatchee City Council in 2019, said translating voter information would inform voters since political coverage is sparse in local Spanish-language media.
"There is so much misinformation and sometimes not even any information at all," Chacón said. "And all of that then is going to translate into apathy."
Immigrant and Latinx Solidarity Group member Karina Vega-Villa said translating resources would better accommodate a growing Latino population.
"We should think about how our population is growing," Vega-Villa said. "What are we doing proactively to be ready to serve the community that we have? Projections are that the Latino community will continue to increase. We can make changes now so that we're prepared for when we have to do it."
Alma Chacón, Jorge Chacón's wife and executive director of the Community for the Advancement of Family Education (CAFÉ), said a lack of Spanish resources and outreach comes into play with rejected ballots.
"Those folks who have their ballots rejected, if they get a letter going back to their place and they're not able to understand what it says, they're not going to be able to address it," she said.
Although a small percentage of overall ballots are rejected during each election, both Douglas and Chelan counties were found to have higher rejection rates for ballots with Hispanic surnames, according to an InvestigateWest investigation.
Latino voters in Douglas County were found to be 10 times more likely to have their ballots rejected than other voters. In Chelan they were six times more likely.
The investigation named a number of possible explanations for the trend, such as lower education and literacy levels among Latinos and language and cultural barriers.
Following the investigation, the UCLA Voting Rights Project and League of United Latin American Citizens filed a lawsuit against Yakima, Benton and Chelan counties that claimed the counties disproportionately disqualify Latino votes.