I translate nature, myself: Kochi Reza – newagebd.net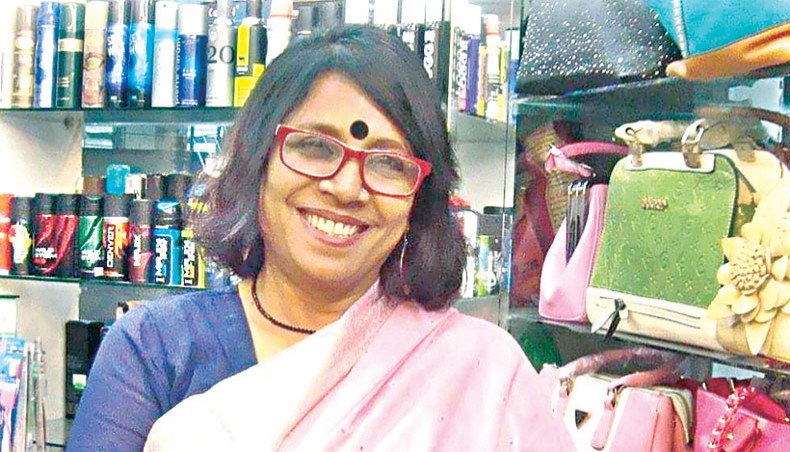 Niroza Kamal, popularly known as Kochi Reza, emerged as a poet in the early 1990s. As her poems started to appear in various little magazines and dailies, they immediately attracted attention of the poetry lovers.
In 1999, Kochi Reza's debut collection of poems titled Thonter Gorano Rakte Bindhe Achhe Kanta was published. After that, she never had to pause and think about what her future course would be. She has put out 19 collections of poems, two collections of stories in the span of 20 years.
New Age recently met the poet to catch a glimpse of her life and work.
Speaking about her poems Kochi Reza said that she translates nature and herself in her poems.
'Besides translating nature, I also go beyond my regular self and try to translate the state of my awakened mind,' said Kochi Reza.
'The feeling or emotion that drove me to write the poems of my earlier books is still fresh on my mind. I can even clearly articulate the sources of inspiration,' she added.
The poet has developed a certain frame of mind about the world order and she thinks that human history is the history of acceptance and rejection. The idea is to change the course of history as well as nature.
Kochi Reza hastened to explain, 'Karl Marx said that the world is full of problems. The human history is the history of class struggle. However, the point is, the problems need to be solved. People accept something if they believe in it, but sooner or later people start shaking their heads and express their dissatisfaction. The word "moment" seems to stand for a blink of an eye, but disbelief seems to appear after a certain belief enjoys the favour of the people for thousands of years.'
'My father was involved in theatre, and he also recited poems. He was involved in writing and editing a literary magazine, namely Madhumati. As a result, he remained immersed in the world of art and literature,' remembered Kochi Reza, who feels that the literary journey she undertook many years ago was not an easy one for her. 'Because, as a teenager, I had to leave everything behind — the beautiful life of fun and games — for one inevitable reason,' she said.
On the struggle to find a unique voice as poet she said, 'One cannot be different in the beginning. The poems written by the predecessors have to be read, assimilated and the technique of writing poems has to be learnt.'
'Once a poet begins to write sincerely, a kind of individuality or style or tone of one's own writing begins to emerge. It is at this stage that a poet realises that she or he has to create a unique tone,' Kochi Reza explained.
The course of life never runs smooth, it goes through changes. Some events seem to give one the taste of absurdity while others pushes one closer to love and truth, she said in a contemplative voice and philosophised further, 'People do not keep track of their own path. They also flow with the time. Perhaps, by way of translating myself, I keep going back to my earlier experiences and remember my footsteps that finally led to what I am today.'
'All poetic minds are fixed on sensitivity towards others. Marx says the struggle is basically between the haves and have-nots. This struggle is eternal. I am waiting for the day of equality and the day of compassion, which, I believe, will one day arrive,' she said as compassion bridges the gap between the individual and society.
Kochi Reza's notable books include Abishwas Beraler Nupur, Bhuler Emon Debota Swabhab, Andha Aynajatra, Momi o Kacher Gunjan, Coffinbhorti Kolahol, Mone Koro, Nirbachito Kobita, Je Latar Nilkantha Naam, Agni Soyari.
Kochi Reza also spoke about her upcoming venture.
'The poems I have written during the lockdown would be published in the book titled Cholo Niroza. It would include 50 to 56 poems,' concluded Kochi Reza.