BM5: Translating Day's comments from B1G media days – 247Sports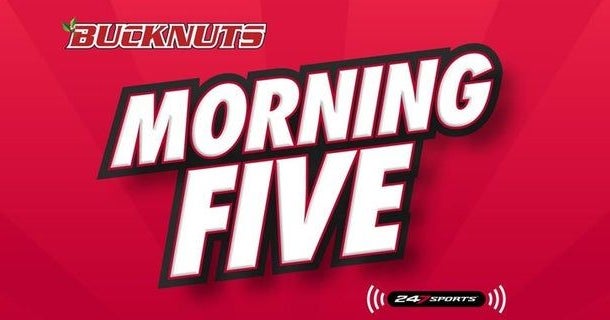 On today's show, we look back on Ryan Day's comments at Big Ten media days and translate what he said. Wait, translate? Yes. While we love Day around here, he is a football coach. And guess what? Football coaches don't always tell the media everything that is on their minds, and why should they? So we are here to translate Day's comments on Ohio State's competition at quarterback and many other topics.
All of that and more is coming your way on the Monday 5ish as Patrick Murphy drops by.
What's next for the Buckeyes? Make sure you're in the loop — take five seconds to sign up for our FREE Buckeyes newsletter now!
FOR YOUR LISTENING PLEASURE
The Bucknuts Morning 5 is available on Apple Podcasts, Spotify, YouTube and more:
* Click here to listen to the show via Apple Podcasts.
* Click here to listen to the show on Spotify.
* Click here to listen on YouTube (might be a delay while show is processing).
** Click here to listen to the show as an MP3 file on your computer, tablet or phone.
* Or listen directly to our Megaphone embed atop this page.
Want the latest scoops and news on the Buckeyes? Try our 7-DAY FREE TRIAL AND BECOME A BUCKNUTS SUBSCRIBER!