Thunder cruise to win over IronPigs in series opener – 69News WFMZ-TV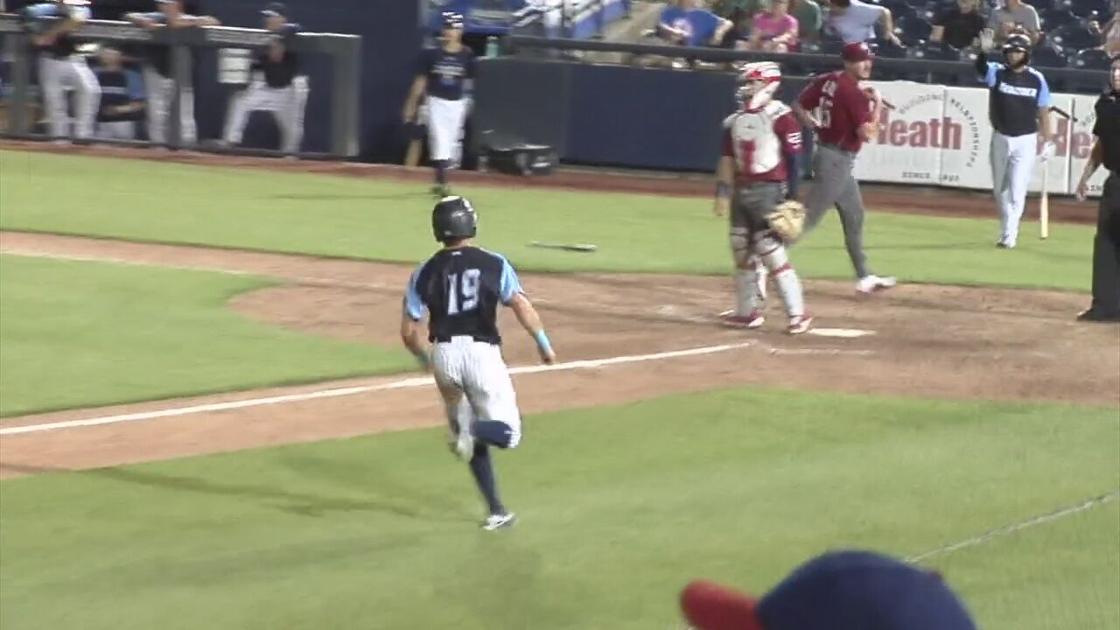 TRENTON, N.J. – Lehigh Valley taking a short trip south to begin a six game road trip against the Buffalo Bison, who go by the Trenton Thunder for home games at Arm and Hammer Park.
The Thunder handing the IronPigs their third straight blowout loss, 12-2. The Thunder scoring eight of their 12 runs between the fifth and seventh innings.
Ruben Tejada got things going for both teams, with a RBI single in the first inning to give the IronPigs an early, 1-0 lead. They wouldn't score again until the sixth inning, trailing by four runs at that point.
Ryan Cordell would hit his 11th home run of the season, a solo shot to briefly keep the IronPigs within striking distance.
Lehigh Valley will look to bounce back from their current skid on Wednesday night.