In-person City Council meetings, vote on hybrid model postponed again over technical issues – coloradopolitics.com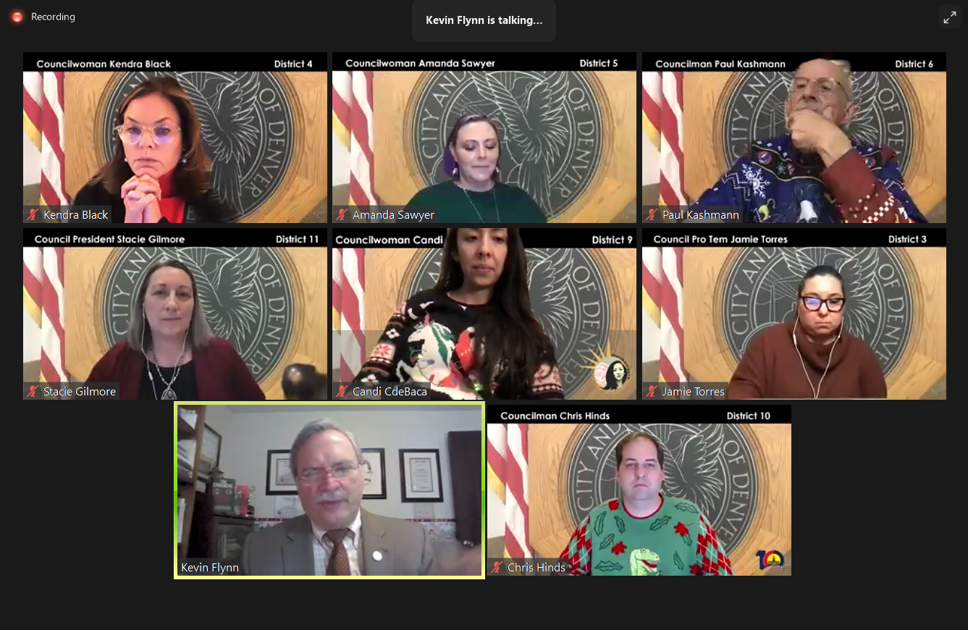 Technical issues have once again pushed back the Denver City Council's plan to return to in-person meetings with its proposed hybrid participation model.
After the first postponement on June 14, the council delayed the vote for a second time Monday on an ordinance to allow remote options for participating in council meetings after the meetings revert back to in-person.
Councilwoman Amanda Sawyer, who sponsored the ordinance, said the council tested its hybrid meeting technology Monday, and it still needs more adjustments.
"We're going to postpone final reading of this ordinance to give tech services and Channel 8 a little more time before we head back into chambers for our meetings," Sawyer said. "We're super close, but just not there yet."
The final vote on the ordinance is now scheduled for July 19.
Since the ordinance must be approved before council can have remote participation in in-person meetings, the start date for returning to in-person meetings has also been postponed to an unspecified date in late July.
The ordinance, if passed, would require the council to provide the public with the ability to watch and participate in in-person City Council meetings via methods such as Zoom and call-in lines.
It would also allow council members to participate in meetings virtually in the case of general emergencies (defined as disaster or emergency declarations) or personal emergencies (including work travel and personal or medical emergencies).
City workers, including the City Council, began working remotely during summer 2020 due to the COVID-19 pandemic, moving council meetings to Zoom for the first time.
An online survey of 329 Denver residents found that 51.67% of respondents want council meetings to return to in-person after the pandemic ends; however, 90.27% want the meetings to continue to provide remote options.
Sawyer said the closed captioning and translation services provided by the council's current Zoom meetings allow more residents to participate, in addition to providing access for residents who live far from the City Council building, don't have transportation and/or have to care for their children.
And, by restarting in-person meetings as well, the City Council is also opening participation up to people without access to technology, including homeless residents.