County governments look to meet need for language interpretation services – San Mateo Daily Journal
Cities and school districts across the county take varying approaches to offering language interpretation and translation services at public meetings, but some feel more can be done to enhance accessibility.
In adherence with obligations to accommodate community members who need language assistance, interpretation and translation services are broadly offered for regional city council and school board meetings.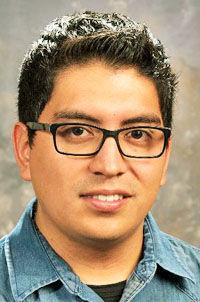 The difference lies in ways those services are offered, as most school systems proactively offer language assistance during meetings while cities commonly make interpretation and translation available upon request.
For instance in San Bruno, those needing language assistance for a city council meeting are asked to solicit the service two days in advance of the session. City Clerk Melissa Thurman said she has never received the request in the roughly three years she has worked there.
The case is the similar for neighboring cities such as Millbrae, Burlingame and South San Francisco — the services are available when necessary but rarely, if ever, accessed, according to the city clerks.
Alternatively, the San Mateo Union High School District offers language translation and interpretation at all of its meetings. The district serving much of the same population regularly starts sessions by introducing a language specialist who is easily accessed during remote meetings on Zoom.
The San Mateo-Foster City Elementary School District, South San Francisco Unified School District and Redwood City Elementary School District take the same approach.
Nicolas Arizaga, a member of the American Translators Association, urged more agencies to be proactive in offering language assistance to assure the whole community is able to participate in local government.
"As a public administrator, you need to serve your community. That is the whole purpose of why you are there," said Arizaga, whose agency represents the nation's network of translators and interpreters. "But if your community doesn't understand you, then why are you there?"
The perspective largely aligns with recommendations from a 2017 San Mateo County Civil Grand Jury report, which instructed local governments to assure police departments are offering adequate language support services to residents.
"Agencies will provide greater access and possibly enable greater participation in outreach programs by non-English speaking residents," said the report, which recommended police departments add translation functions online.
The same report found that roughly 40% of the county's residents speak a language other than English as their primary language, and almost half of those people claimed they did not speak English very well.
Wary of potential costs associated with offering interpretation or translation services, the grand jury acknowledged the expense must be considered for agencies sometimes operating on a limited budget.
Arizaga meanwhile noted that agencies have a duty to pay for the support, and should spare no amount to assure community members are able to understand critical policy decisions.
"The government has an obligation to do this and to build bridges among cultures and languages," he said.
To overcome cost concerns, the grand jury report recommended leveraging technology to the greatest extent possible. The U.S. Department of Justice takes a similar position, while also urging agencies to use bilingual staff as interpreters or translators.
Such is the case in the South San Francisco Unified School District, where an employee works overtime to handle translation and interpretation services during board meetings, said district spokesman Peter Feng.
Alternatively in the Redwood City Elementary School District, spokesman Jorge Quintana said the school system keeps on staff two licensed translators and interpreters for meetings and public documents.
The districts adhere to the recommendation for using technology to expand access to the language assistance by providing a separate audio channel featuring interpretation during Zoom meetings.
Zoom meetings can be difficult for some community members to access though, which is why Redwood City recently established a phone-in conference line for interpretation services.
The line spares those needing assistance from having to use mobile data, download an app or rely on an internet connection, said City Clerk Pamela Aguilar in an email.
"This allows the city to offer interpretation services for those that that are able to join via Zoom or by phone. Additionally, the city will continue to explore opportunities to ensure access and transparency and a high-quality experience for all," she said.
Meanwhile in Millbrae, Mayor Ann Schneider noted that written translation services are available through live closed captioning during meetings broadcast online to those needing support.
Yet despite the innovation adopted, Schneider admitted that more could be done to meet the diverse language needs in Millbrae, where according to census data roughly one-third of the population speaks Mandarin, Cantonese, Tagalog or other languages common in Asian or Pacific Islander communities.
"We've talked about making sure that our diverse community can get the information they need so they can participate," said Schneider.
As part of that work, councilmembers recently launched a communication subcommittee dedicated to assuring that Millbrae residents are able to engage with their local government in their native language.
Through the subcommittee, Schneider said focus could be expanded beyond language interpretation and translation to assuring that access is offered to the visually impaired as well.
San Bruno Councilmember Linda Mason too agreed that city officials could work harder on assuring language support services are provided.
"There are always opportunities to do more and this is something we need to look at," she said.
For her part, Mason said San Bruno is working through improved governance training and believes that the issue of language accessibility could be a central component of that initiative.
She said the interpretation and translation services could be particularly useful as the city works through the redistricting process, and starts to hold outreach meetings in neighborhoods with high concentrations of community members who speak languages other than English.
In San Mateo, City Clerk Patrice Olds said the language support is regularly offered in similar community discussions.
"We arrange for it in advance in certain community outreach meetings when we anticipate a need or are targeting input from a particular community," she said in an email.
The city also offers closed captioning of public meetings to be translated to a variety of languages during live broadcasts, and has interpreters, translators and sign language specialists available upon request.
Arizaga said he appreciated the programs that are available, while noting that it is the entire community that benefits from the enhanced access offered through language support.
"People are supposed to be involved in decision making. They are supposed to be aware. And awareness is not something you can do if you don't understand what is going on," he said.