Local storm chasers find monster storms in the Plains – 69News WFMZ-TV
Now that it feels like summer, that also means we could start getting some strong thunderstorms — the types of storms that cause wind damage, hail, and even tornadoes.
That kind of weather has already started in Tornado Alley, and that's where a half dozen storm chasers from our area are this week.
They're chasing tornadoes, and 69 News caught up with them.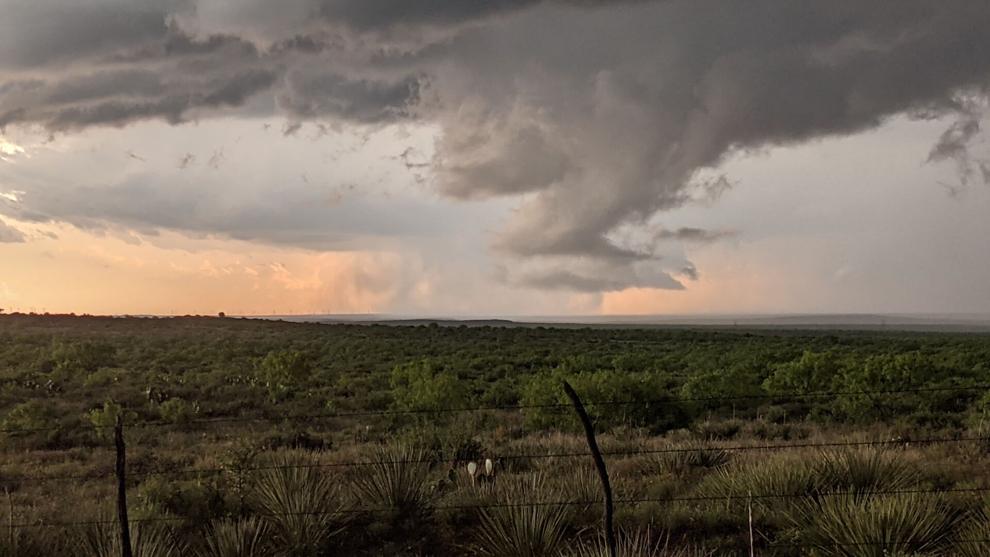 "Tornadoes are terrifying, but when you see the formation process and you're at a safe distance, it's a beauty I can't describe," says PA Storm Chaser Justin Selig.
Justin has thousands of followers on his social media, and national news networks pay him to chase storms around Berks County and the Lehigh Valley. They'll air the video he shoots.
But this week, Justin's out in the Plains chasing just for the experience.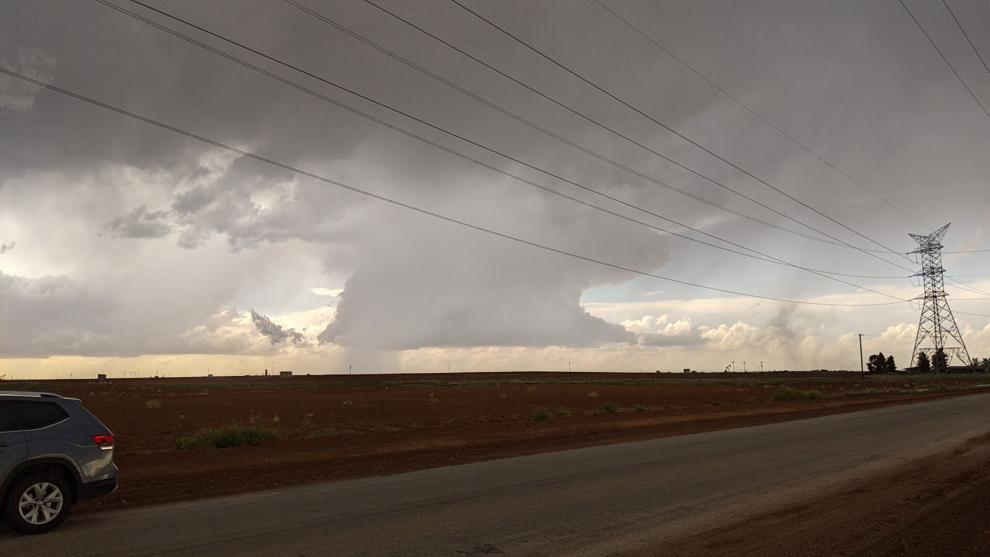 Because it's so flat and rural in the Plains, you can see storms really far away.
This makes it safer to track tornadoes, but tornadoes in the Plains can get much stronger.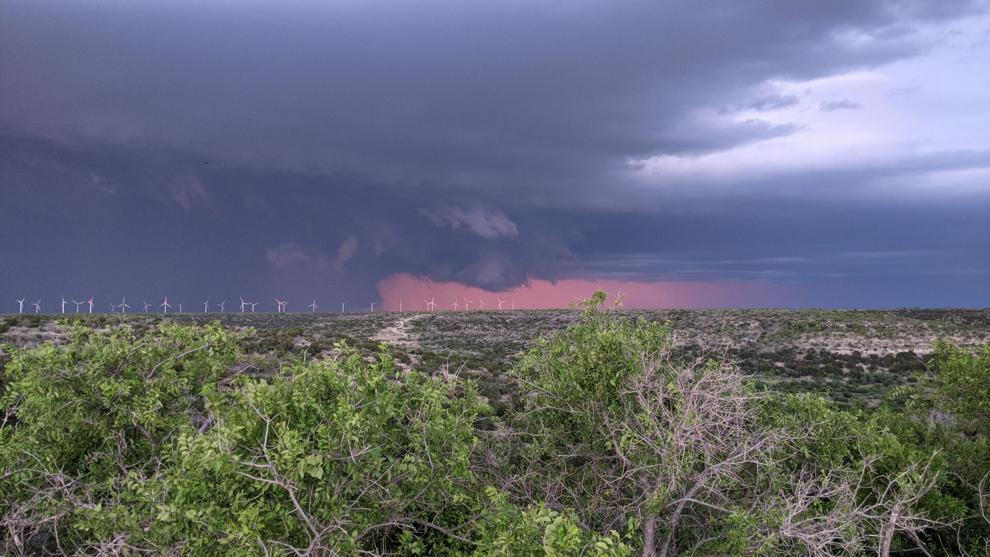 "The variety of tornadoes we see back at home are a different breed than the ones we see out here in the Alley. The tornadoes we see at home are generally on the lower side. EF0, EF1," explained Justin.
An EF0 tornado has wind speeds of 65-85 mph and an EF1 ranges from 86-110 mph.
On average, the tornadoes in our parts of Pennsylvania and New Jersey have wind speeds of 70 to 90 mph.
Yet, you don't need a tornado from a thunderstorm to get winds that strong.
When you get a severe thunderstorm warning alert on your phone or from the free 69 News Weather App, the thunderstorm near you in your county has tornado-strength wind gusts.
We get severe thunderstorm warnings when thunderstorm wind gusts are at least 58 mph.
Once you reach wind speeds that high, the wind can bring down tree limbs and cause minor property damage.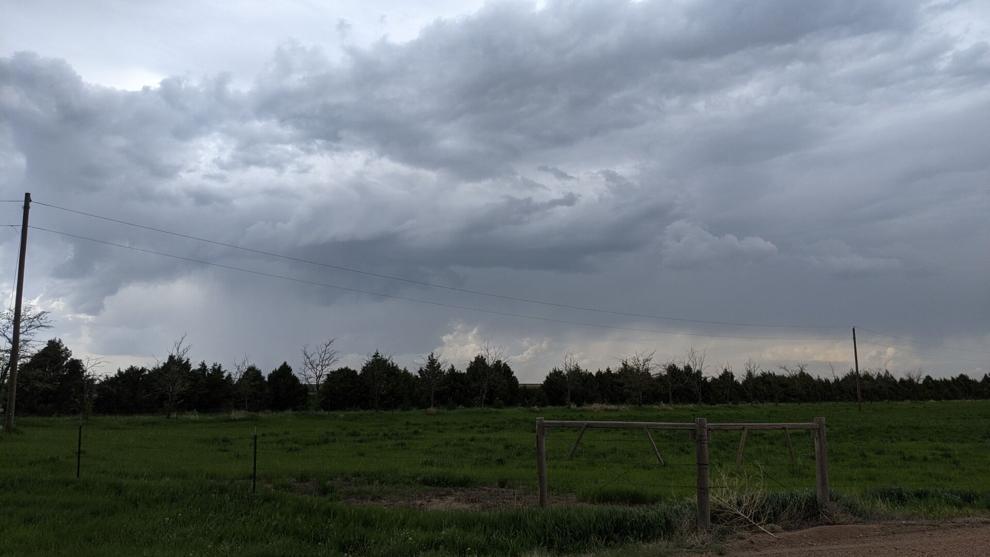 Severe thunderstorm wind gusts are often greater than 58, making them tornado-strength.
Tornado-strength starts at 65 mph, the lower end of an EF0.
By the way, the "E" is there because the Fujita Scale was "E"nhanced in the early 2000s from the original scale. They updated it because we better understand how wind damages things. The original scale came out in the 1970s. That's why tornadoes are now EF1s, for example, and not F1s any more.
Out in the Plains, storms can get much bigger, so that's why tornadoes — and hail — can get much bigger.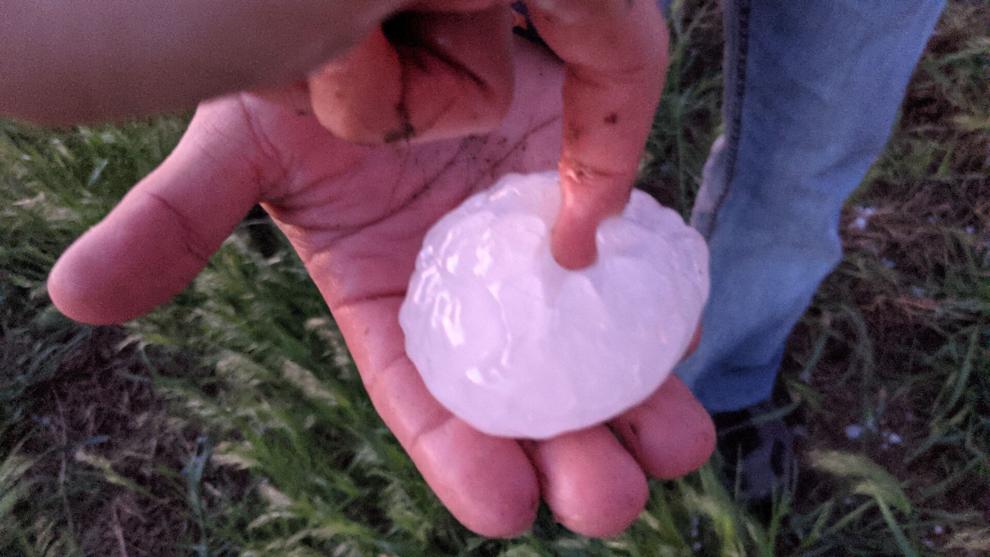 We found hail that was the size of tennis balls.
It took us 40 minutes before it was safe to get back to where the big hail fell. So, that means, those tennis balls were melting for 40 minutes. They hit the ground as baseballs!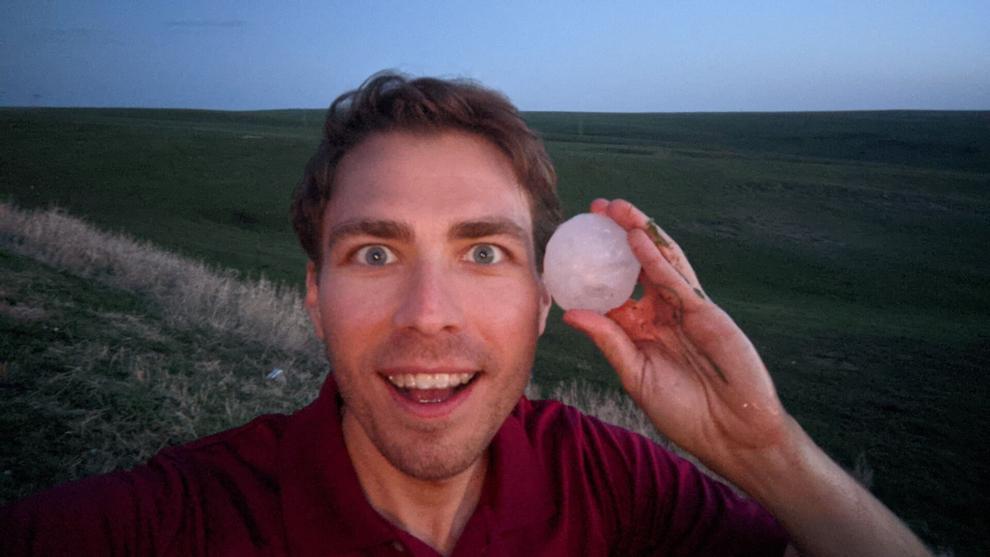 "Hail is an amazing process that forms in these storms," says Justin.
Water droplets and tiny pieces of ice slam into each other inside the thunderstorm cloud. Gusty winds inside the cloud cause these collisions.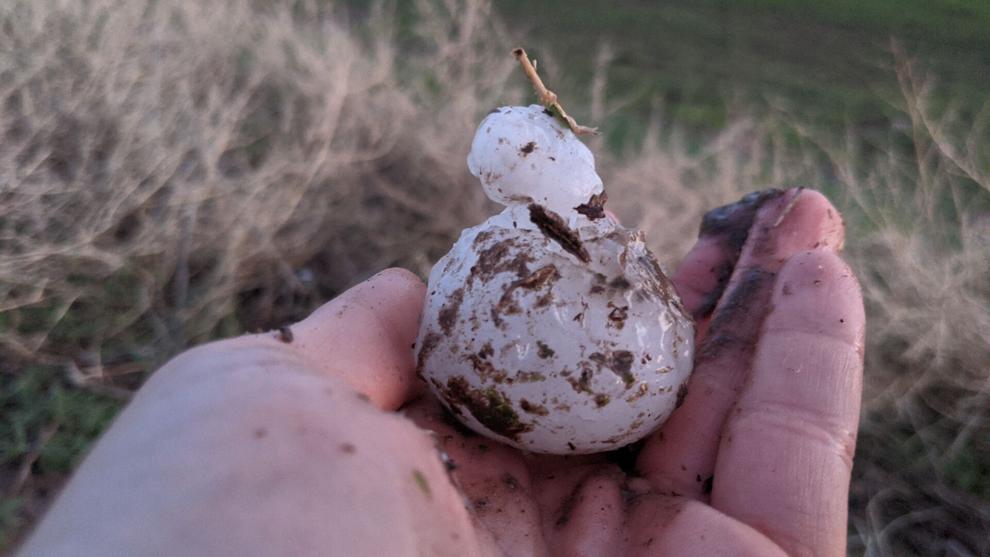 Then, the rising air feeding and growing the thunderstorm takes these tiny masses of ice and water drops to the top of the cloud where any water freezes.
Next, this tiny mass falls, running into more ice pieces and water drops as it falls. That ice and water stick to the mass and rising air brings it back up in the cloud, where everything freezes.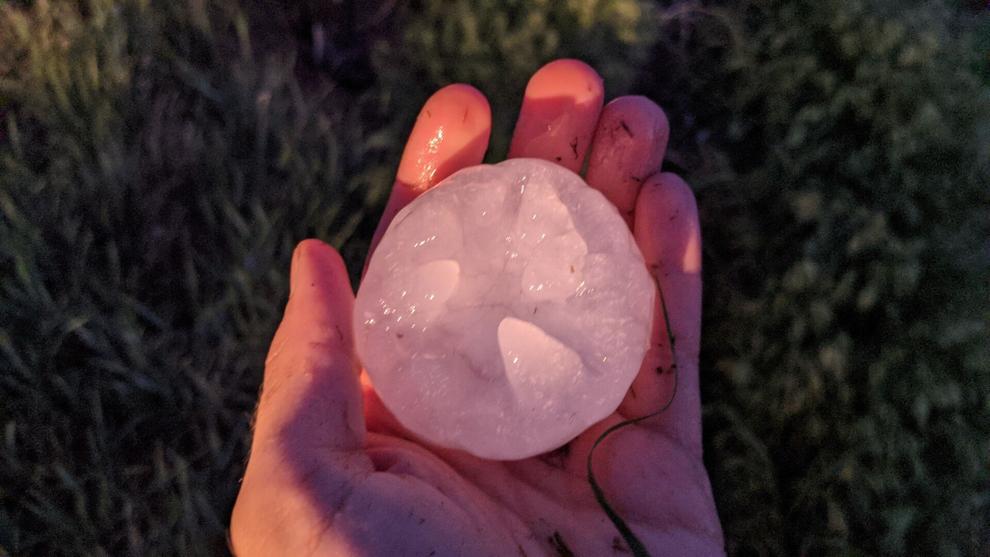 Hail keeps rising and falling, getting bigger each time everything freezes.
Eventually, the rising air can't hold the hail up in the cloud any more. It just gets too big, so down the hail comes.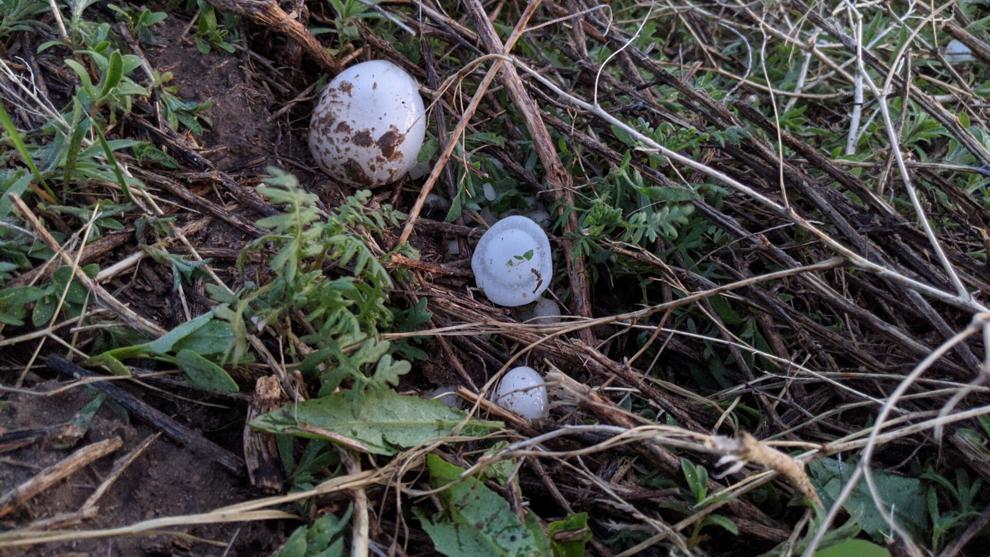 Justin is fascinated how this process works: "The water droplets suspended higher in the atmosphere, they're freezing, they're coming all together, forming different shapes, they're getting spikey in some cases, and they come down and get round."
Hail is usually spikey up in the cloud.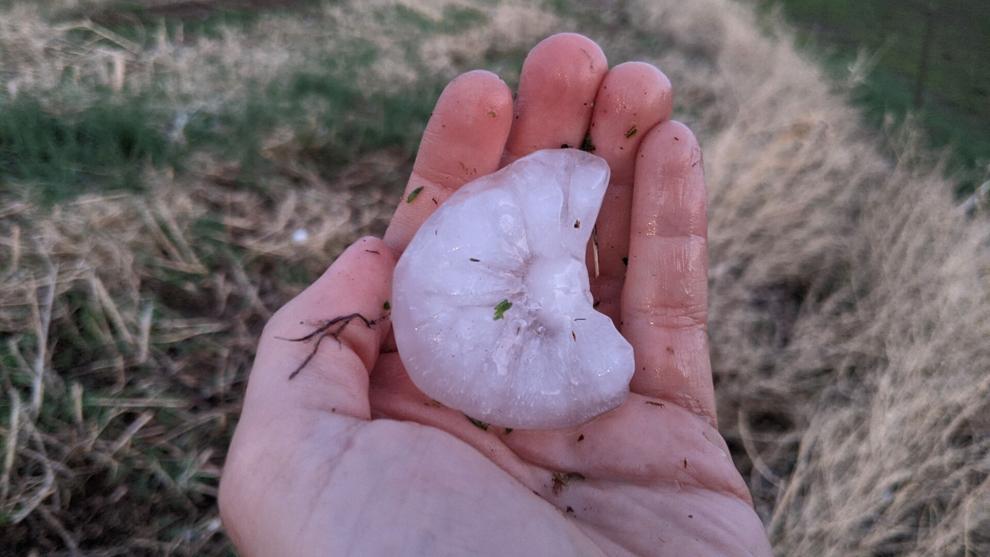 That's the case because of how turbulent the hail formation process is.
But, there's a reason you rarely see the spikes: they melt off on the way down to the ground.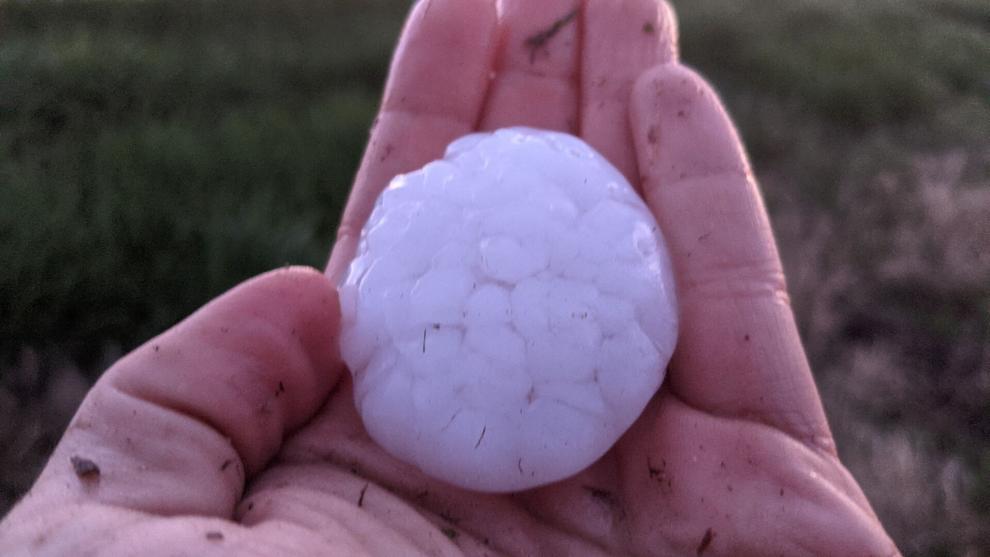 Hail ends up falling through miles of warm air before it hits the ground.
That's because big thunderstorm clouds tower up all the way up to where airplanes fly. Strong ones often grow 8 miles high.
Storm chasers will report hail size and tornado formation in real time to the National Weather Service.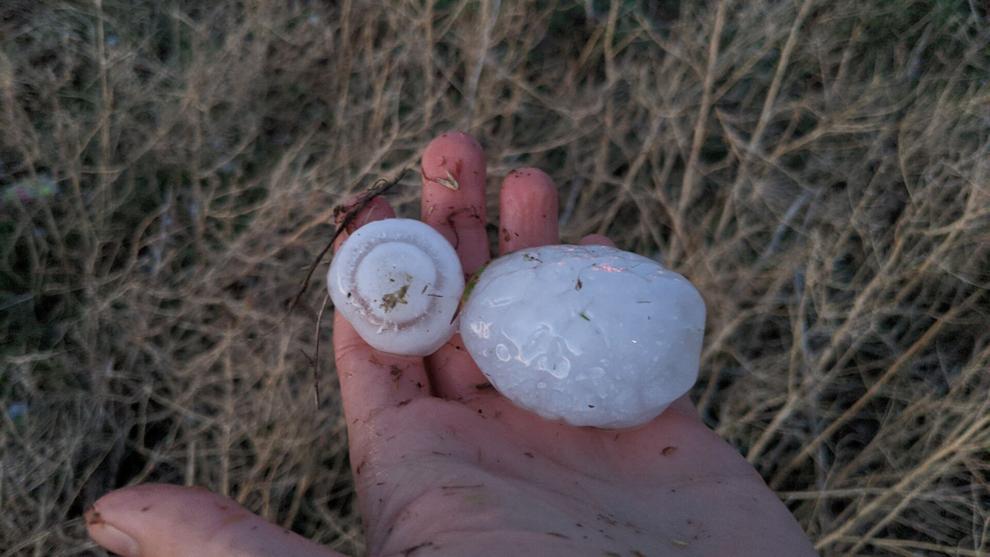 Lou Ruh explained to 69 News how that helps the Nation Weather Service: "It verifies their forecast and gives them an opportunity to update their warnings with on-the-ground information."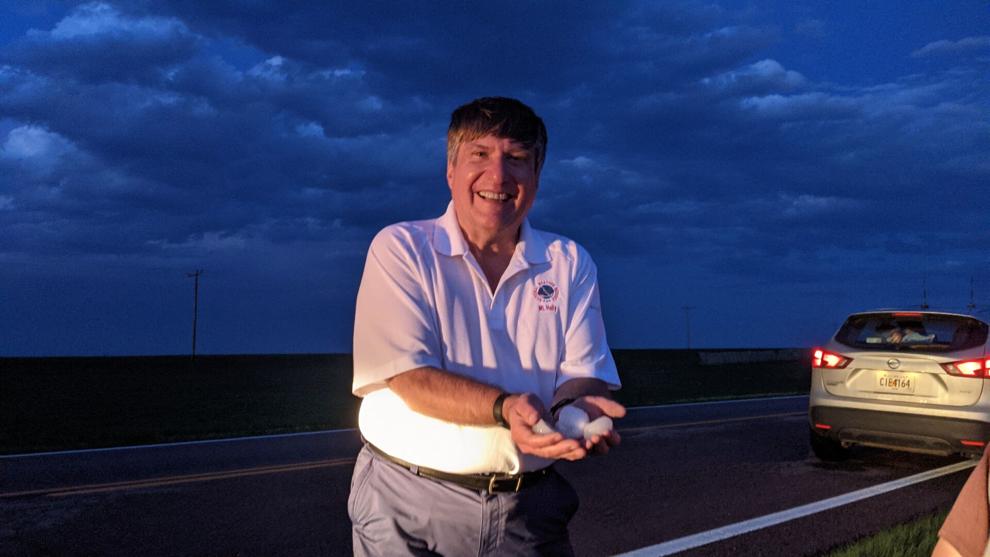 Lou's a Montgomery County meteorologist also storm chasing in the Plains. There are even a few meteorologists from our local National Weather Service office in Mount Holly, New Jersey, chasing out in the Plains.
Back home, Lou works with the Mount Holly Nation Weather Service office. He's the regional coordinator for the Skywarn Program.
Skywarn is the National Weather Service's weather spotting program.
Now, you don't have to chase storm to be a part a National Weather Service spotter. You let the storms come to you.
When severe weather hits your home, report it.
"The National Weather Service uses that verification and information they're getting from the spotters," says Lou. "NWS can use that to warn people who are in the track of the storm. They let people know something dangerous is heading in their direction."
The NWS gives free training for this program around our area.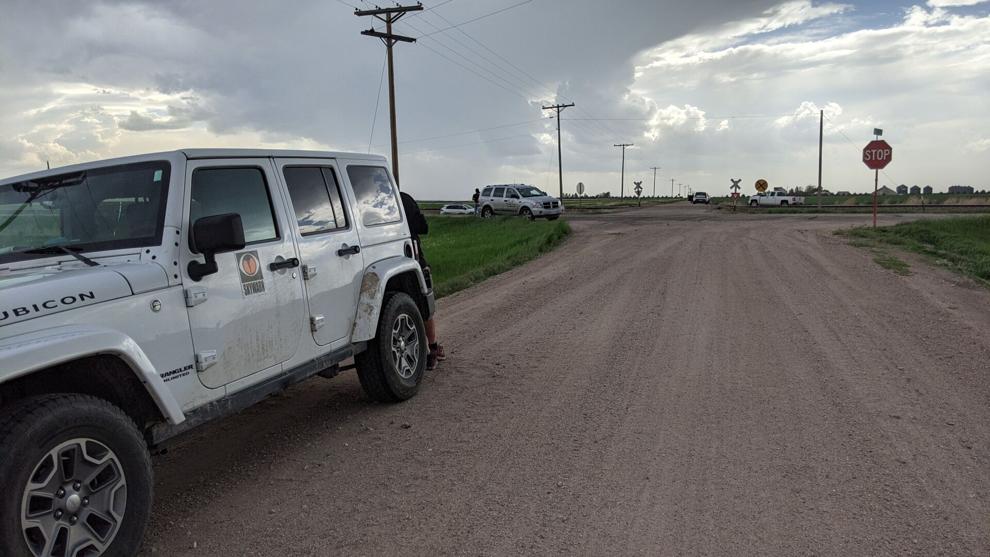 And Lou might even be your teacher. "I love talking about the weather and training gives me an opportunity to do that, and I get to meet a lot of people from around the area."
Of course, Lou's talking about our area: the Lehigh Valley, Berks County, the Philly suburbs, and the Poconos.
While the training is usually in person, training has been virtual as of late. To sign up for that or to view one of those trainings, click on the training tab of the National Weather Service's local Skywarn page.