North Texas offseason issue No. 4: Will UNT's improvement in recruiting translate to wins? – Denton Record Chronicle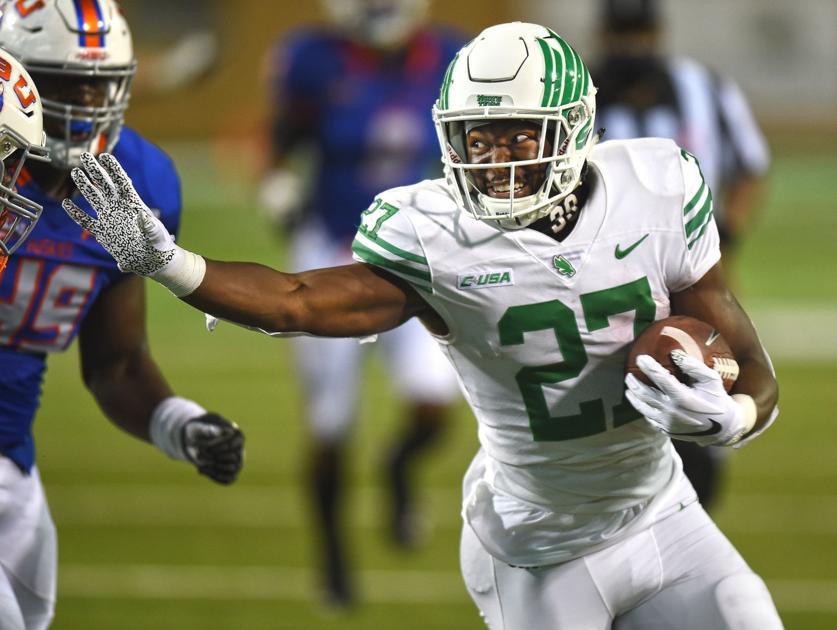 The past two seasons have been a bit disappointing for North Texas.
The Mean Green did play in a bowl in 2020 but were blown out by Appalachian State and finished 4-6, their second straight campaign under .500. UNT went 4-8 in 2019 and missed the postseason for the only time in coach Seth Littrell's five seasons.
One of the bright spots UNT pointed to along the way was the significant improvement the Mean Green have made in recruiting.
UNT landed the No. 2-ranked classes in Conference USA in 2020 and 2021, as well as the No. 4 class in 2019, according to 247Sports.
The cavalry is coming in the form of a host of highly regarded players, or at least that has been UNT's hope for the last couple of years.
There have been some signs that influx of talent is paying off. Running back Oscar Adaway III rushed for 572 yards in just seven games as a redshirt freshman last season, when he missed time with a broken hand.
Adaway, wide receiver Deonte Simpson, defensive ends Gabriel and Grayson Murphy and defensive back DeShawn Gaddie were all members of UNT's 2019 class and contributed in a significant way last fall.
Cornerback Upton Stout and wide receiver/cornerback Loronzo Thompson were among the members of UNT's 2020 recruiting class who played last season.
Expectations are high for wide receiver Caleb Johnson and offensive lineman Gabe Blair heading into their freshman seasons this fall.
The hope is those players will quickly develop and show that they will be top-end C-USA talents who can help the Mean Green get back to the point where they are stringing together winning seasons.
It can tough for young players to get on the field. The fact UNT had so many contribute last season was a positive sign.
UNT's hope is those players are significantly better than those the other schools in C-USA signed.
Louisiana Tech freshman Tyler Grubbs was a second team All-C-USA selection and a freshman All-American last season. UTSA running back Sincere McCormick was a first-team all-league pick as a sophomore, while Marshall quarterback Grant Wells was a first-team all-league pick in his redshirt freshman campaign.
UNT returns most of its key players from last season. The most notable exceptions are wide receiver Jaelon Darden, who is off to the NFL, and quarterback Jason Bean, who left the program.
Keeping most of its roster intact due to the NCAA granting players an additional year of eligibility will help matters. If UNT is going to get to where it wants to go, though, it will need some of its young players from its last couple of highly regarded recruiting classes to make an impact.
Are the players UNT signed as good as they look on paper, and will they help the Mean Green take a significant step forward in 2021?
The answer will go a long way toward determining if UNT can post their first winning season in three years this fall.