Tracking Tuesday's snow and sleet | Weather | wfmz.com – WFMZ Allentown
FORECAST SUMMARY
Tonight, under clearer skies and with a light wind, we drop to the upper teens by the end of the night.
On Monday, there's no wind for a change. We'll start out really sunny, but then, like today, the skies gets cloudier in the afternoon.
We'll get completely cloudy by the end because of the approaching snow.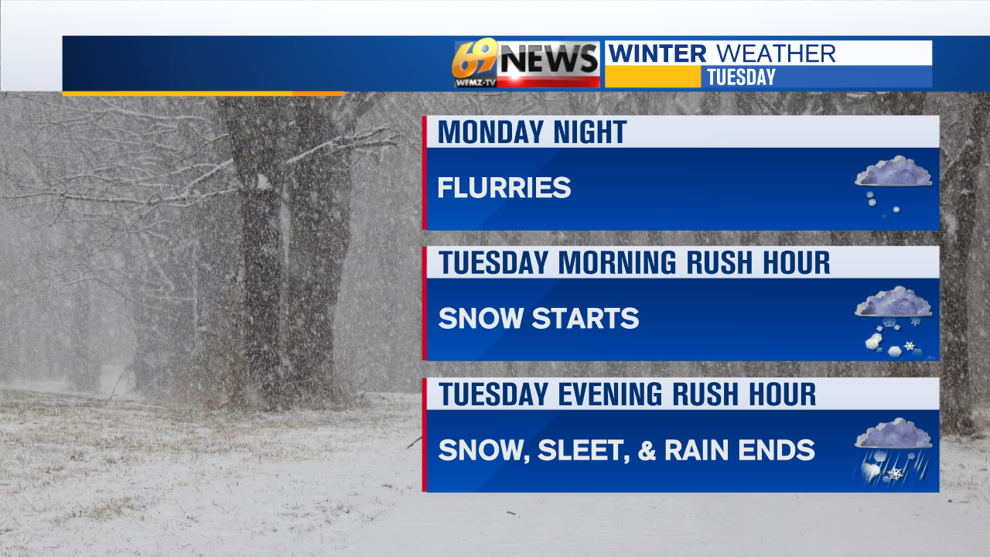 A few spots will see some flurries Monday night. As for the rest of us, it'll take until the morning for snow to reach the ground.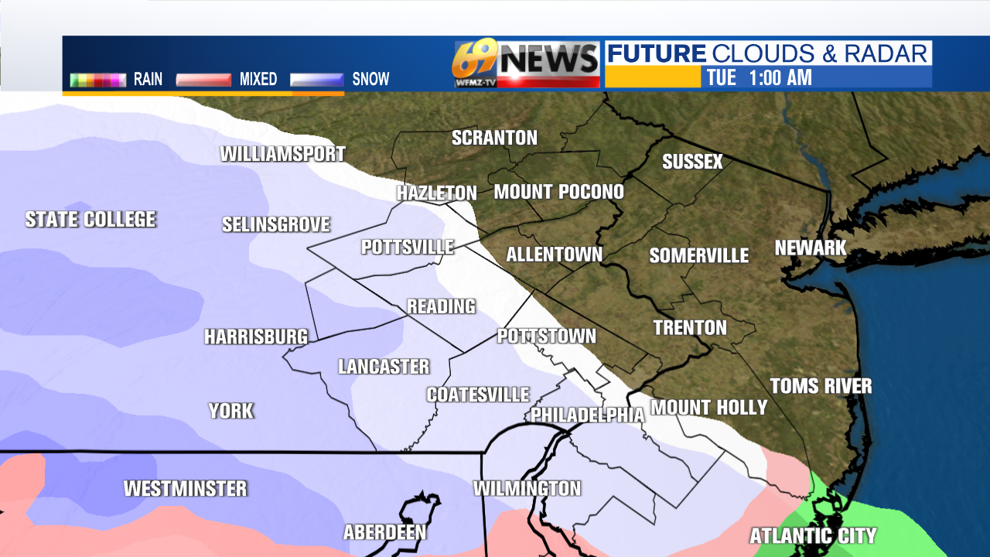 Expect the snow to start during the morning commute on Tuesday.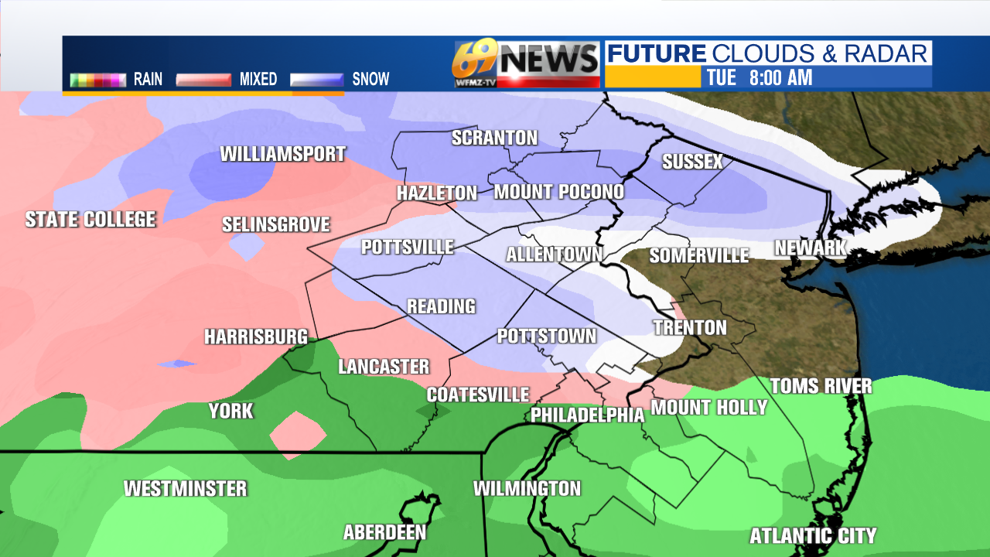 Then, later in the morning, the snow starts switching over to sleet. Sleet is those ice pellets you hear tapping on windows and plants. The sleet is the pink you see on future radar.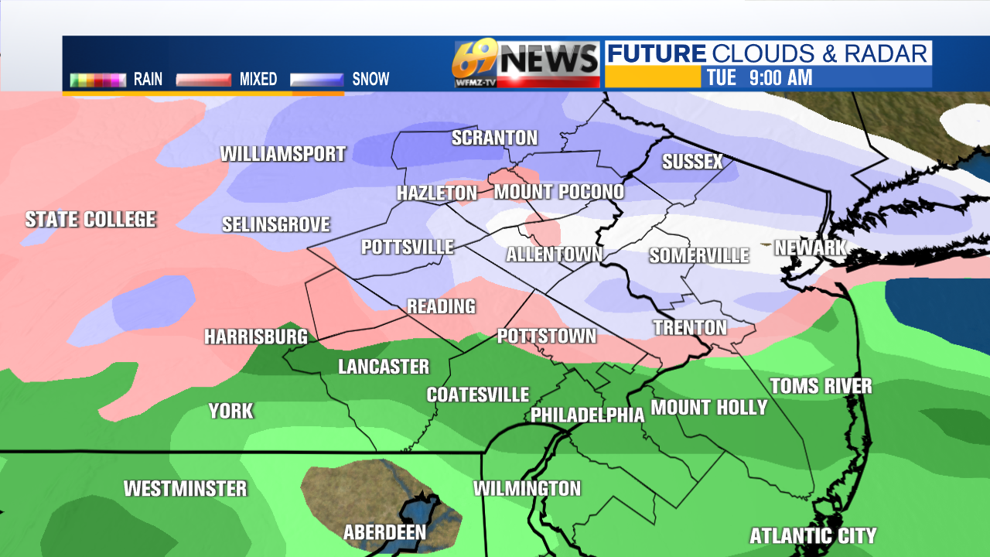 By noon, we'll have sleet in all of the big cities in the Lehigh Valley including Allentown, Bethlehem, Easton, and Phillipsburg. The northern ends of the Lehigh Valley and the Poconos will still be seeing snow still at noon.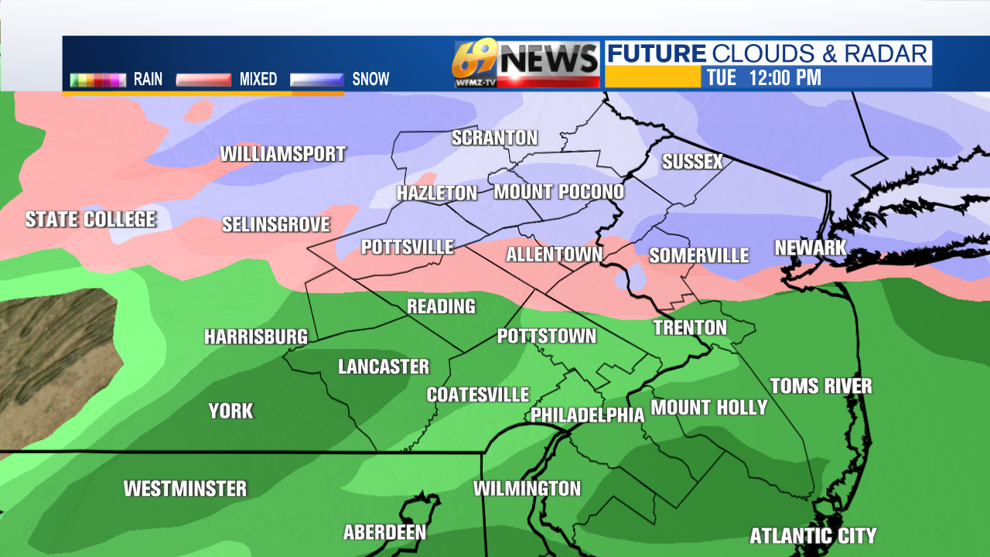 Notice how it's all rain in Reading, south of Reading, in Philadelphia, much of Bucks and Montgomery Counties, and the Philly suburbs at noon.
This all continues for a few hours. Then, the rain, snow, and sleet ends late in the afternoon. By the end of rush hour, the winter weather will be over.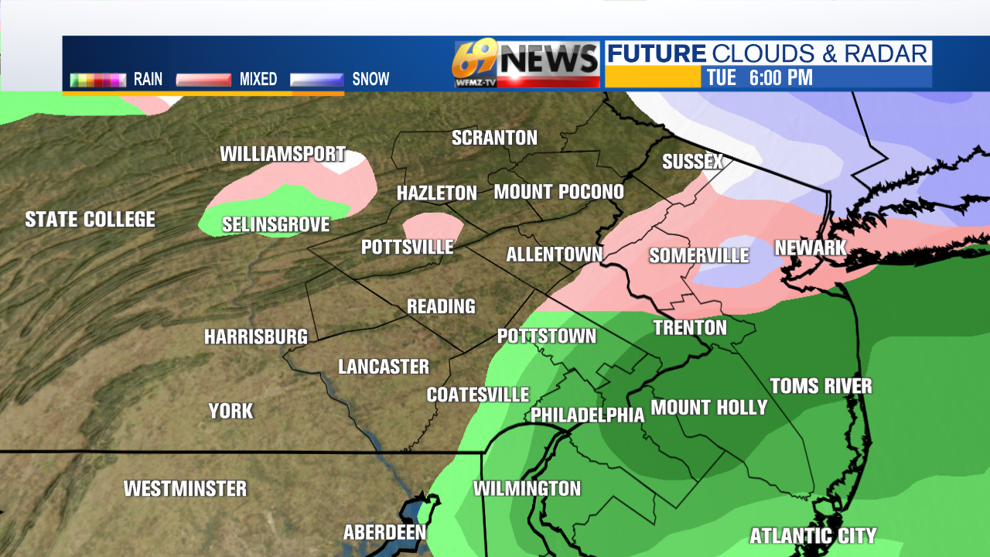 Overall, we'll get only a few inches of snow. The sleet changeover has really cut down our snowfall totals.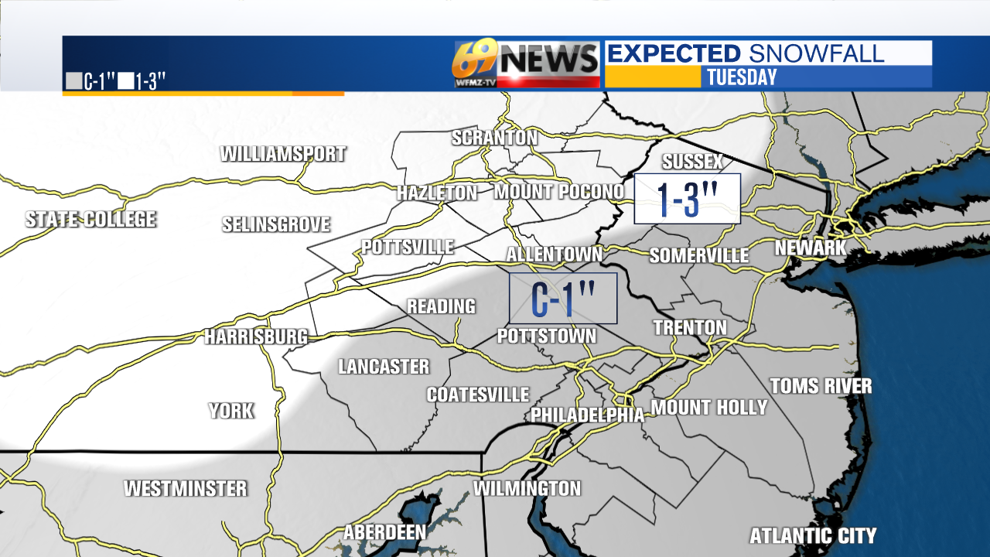 The snow and sleet will accumulate during the daylight hours on Tuesday.
On Wednesday, it'll be sunny and dry.
Then, we're tracking a snowstorm for Thursday. Today, it looks much less likely that snowstorm will happen.
The one future radar that wanted a big storm has backed off that forecast and moved the storm much farther south.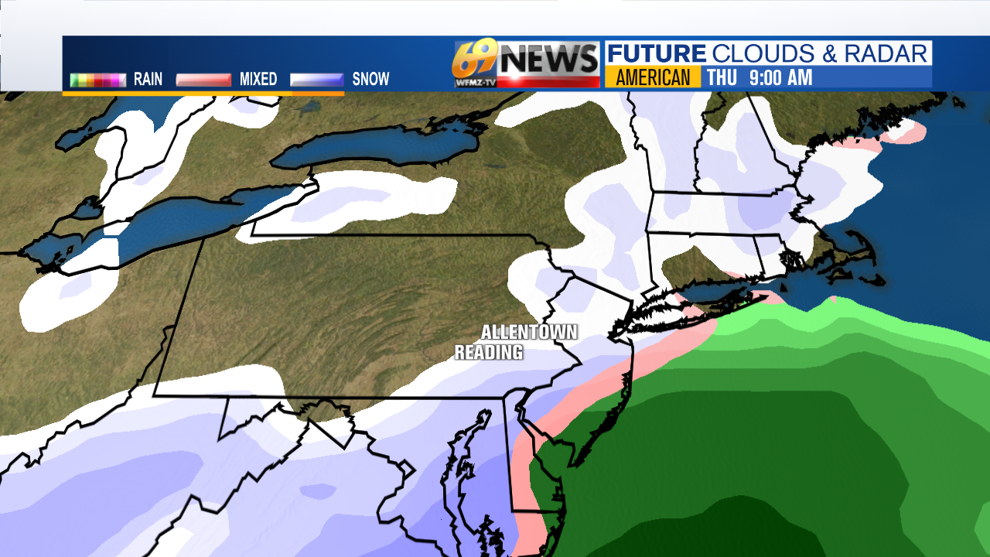 The other most reliable future radar has not wanted the snowstorm to reach us from the start.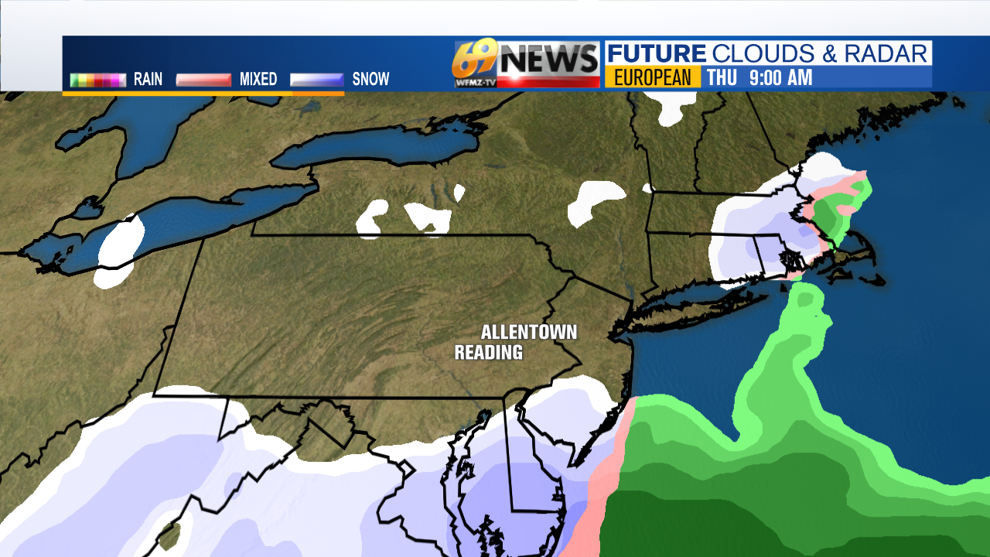 So, at this point, a snowstorm looks unlikely for Thursday. We still got a shot at getting brushed with some snow as the storm slides south, so give us another day or two to track the storm. We'll keep you updated.
We close out the week sunny and dry on Friday and Saturday.
DETAILED FORECAST
TONIGHT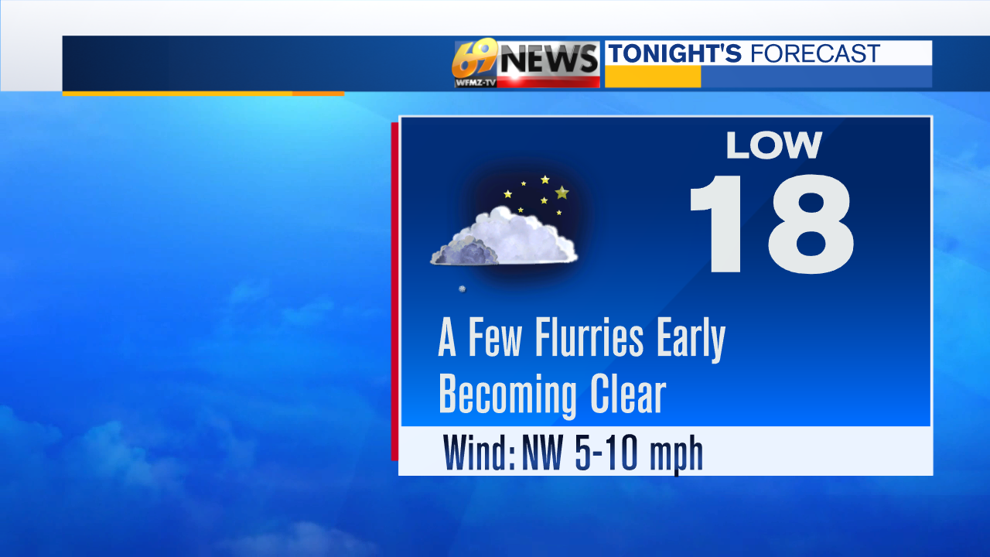 TOMORROW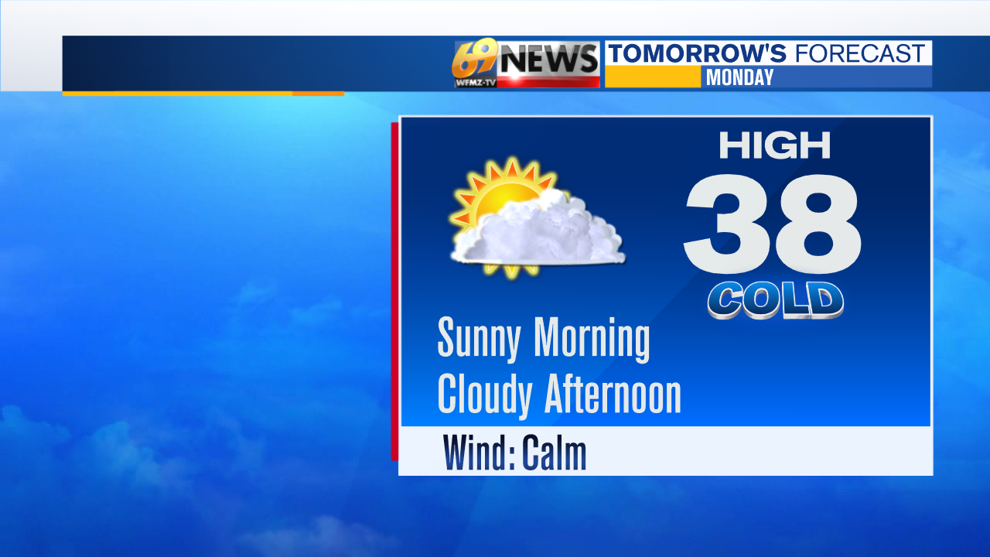 TUESDAY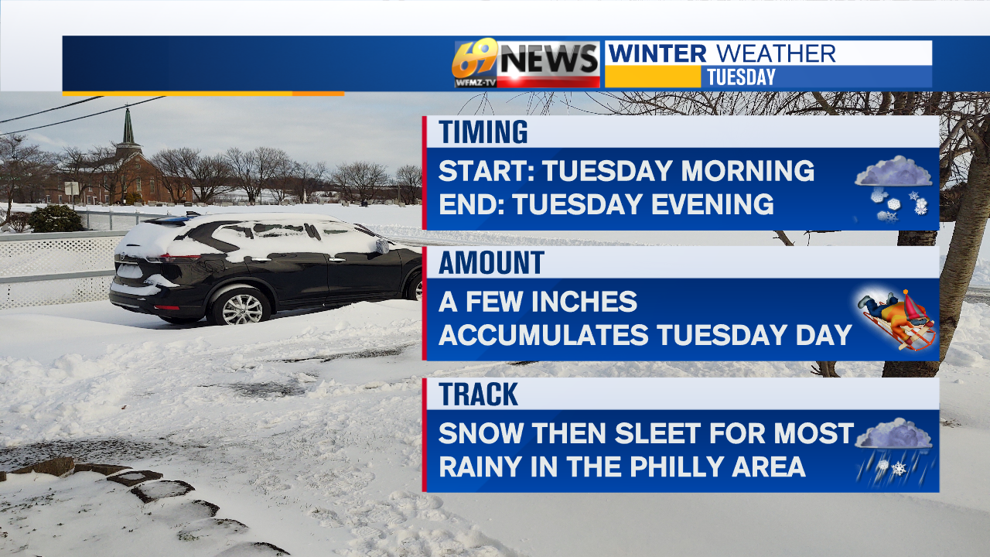 MIDWEEK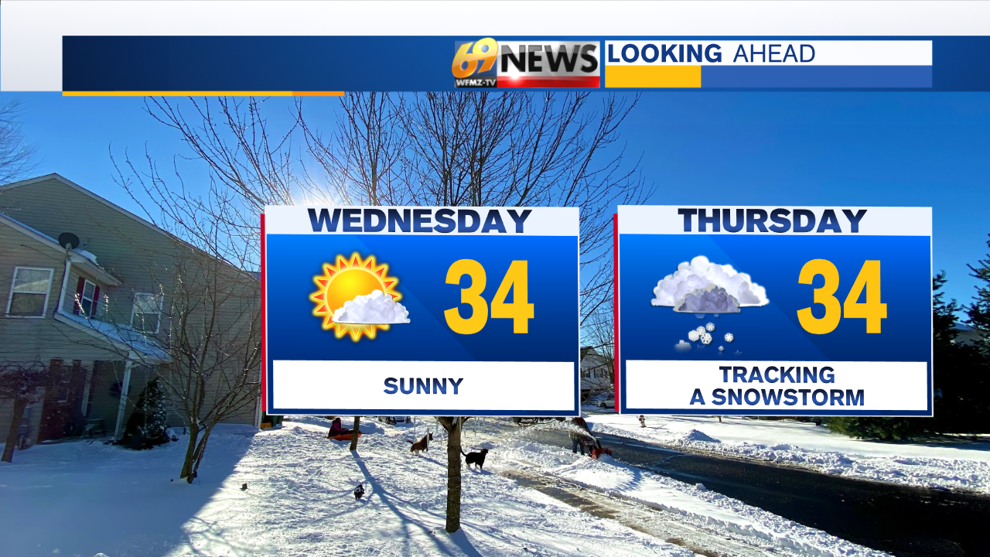 A LOOK AHEAD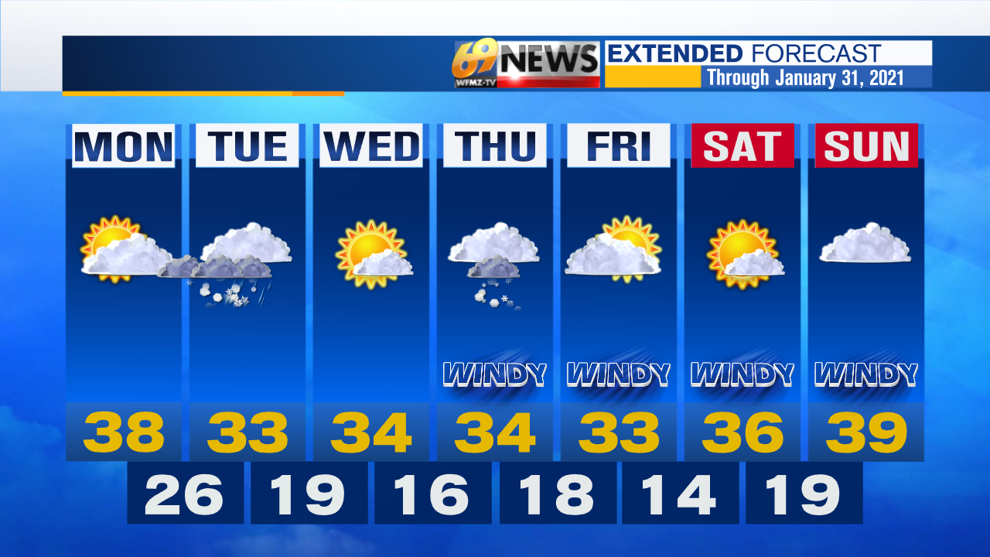 TRACK THE WEATHER: